Recently I saw a Facebook post from a new resident of California that said, "I never want to hear again about Sunny California. I've lived here now for 6 weeks and the sun never shines."  Well, they won't be saying that for too long.  A major pattern change is starting to take hold.
This spring the weather over California has been controlled by a string of persistent upper-level Lows.  As one system moved out another quickly replaced it.  These systems have kept the marine clouds deep and well inland where they have spent much of each day.  Between the clouds and the cooler air supplied by the Lows, temperatures are running well behind average so far this month, all across the state.  As the table below shows average High temperatures are running 3-6 degrees behind typical values.

The cooler temperatures have had many different effects on the state.  One effect is on the crops. In the Central Valley temperatures have been running about 4 to 5 degrees cooler than normal. This slows crop growth.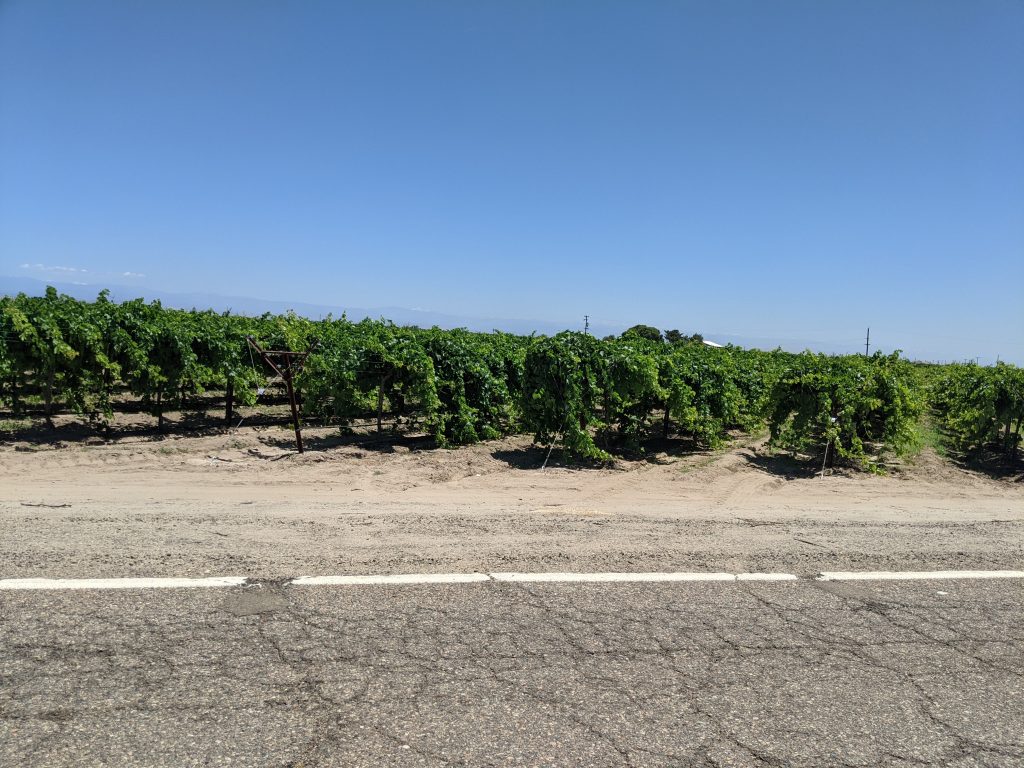 The lingering Lows were the best possible scenario for the flooding concerns after record-breaking snowpacks this winter in the Sierra.  The cooler temperatures have allowed the snow to more gradually melt and that is alleviating the pressure on the water systems. And we still have snowpack above 8,000 feet that needs to melt. 

This weekend that snow will start to melt faster as the weather pattern shifts and a ridge builds over the Western United States.  Temperatures start climbing quickly in the Central Valley with 110s by Friday.  The heat will persist into early next week.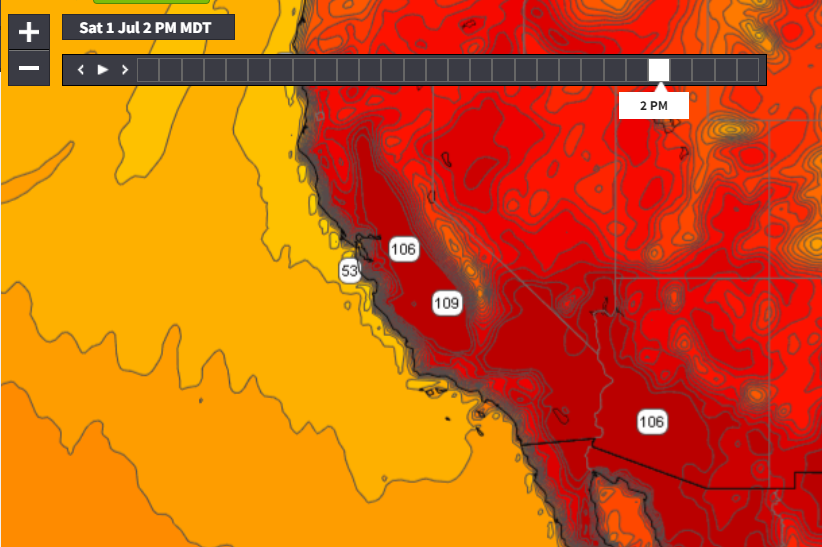 But long term models are hinting that the ridge won't stick around for too long and of course by mid-week another Low moves in.