Southern California has been locked in a pattern of lingering upper-level Lows for almost a month.  And that has meant a very slow start to summer as temperatures along the coast have been below average.  One consequence is that wind speeds have been running below average since we lack the inland heat needed to fuel strong sea breezes.  May is typically a month of grey skies and subdued winds but this year has been particularly cool and winds have been sluggish. The graph from Surfer's Point (below) shows only 1 day this past month broke 20 knots when typically we can expect 4 days.
Surfer's Point Winds. Comparison of Average (left) to 2023 (right). 
But the cooler temperatures have had a huge benefit for inland areas.  Historic snowpack from this winter's atmospheric rivers had the potential to bring widespread flooding to urban areas in the Central Valley.  Temperatures had risen quickly in March and again in April which initiated quick snowmelt and flooding but as the graph (below) shows those periods only lasted a short time and since mid-May temperatures have been below average.  This has slowed the rate of the snowmelt.

However, snowmelt in March and April did exceed the capacity of the rivers and dam system of the Central Valley and the result has been the rebirth of Lake Tulare.  Lake Tulare used to be the largest freshwater body west of the Mississippi until agricultural needs channeled these waters away from the lake.  The lake gradually dried as a system of dams and levees diverted the water away.  But this year's historic snowpack in the Sierras has melted and the water has flooded farmlands and Lake Tulare has been reborn.  It now exceeds the size of Lake Tahoe.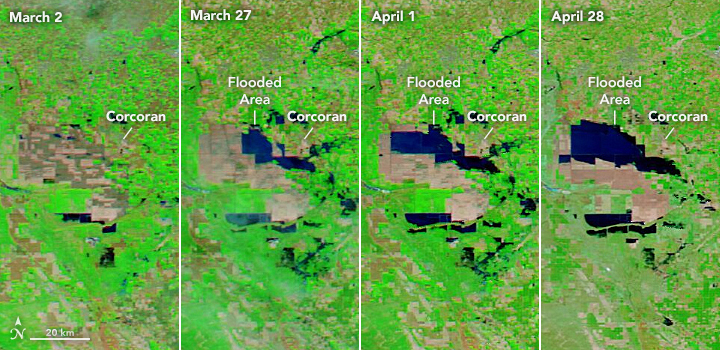 My husband and I traveled to see the lake a couple of weeks ago.  It was an amazing sight to see the road descend into the lake with flooded barns and silos sitting out in the distance from the shoreline.  The wetlands surrounding the lake are peaceful and ducks were nestled in the reeds.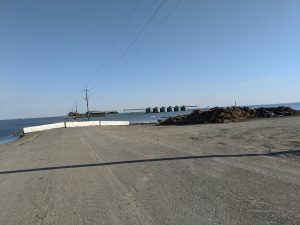 There was concern that the water would rise too quickly and flood the t nearby town of Corcoran but the latest hydrologic forecasts project that the lake has reached it maximum height.  We still have snowpack above 8,000 feet, which will continue to melt, but the cooler temperatures have slowed the pace and the water systems are projected to be able to keep up with most of the water without additional major flooding.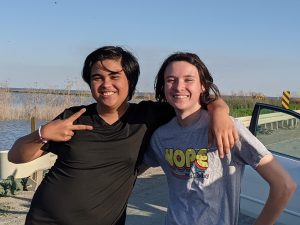 And a shoutout to these two young men that noticed that we were stranded.  They stuck around and persisted until we got our car back on the highway.  I wish I had taken the time to get your names but hope someone sees this and gives our sincere thanks.  You guys were awesome.