This, like last year, has been a great season with mild to moderate wind days most of the time.
But you will hear the old-timers, especially windsurfers, grumbling about the lack of big El Norte days that used to be the wind signature of La Ventana and Los Barriles in past decades.
Several times each season those powerful northerly winds first hit the Rasta Beach area around midnight with gusts in the 30-knot range hitting the bluff creating a crescendo of noise as gear and outdoor furniture were blown about.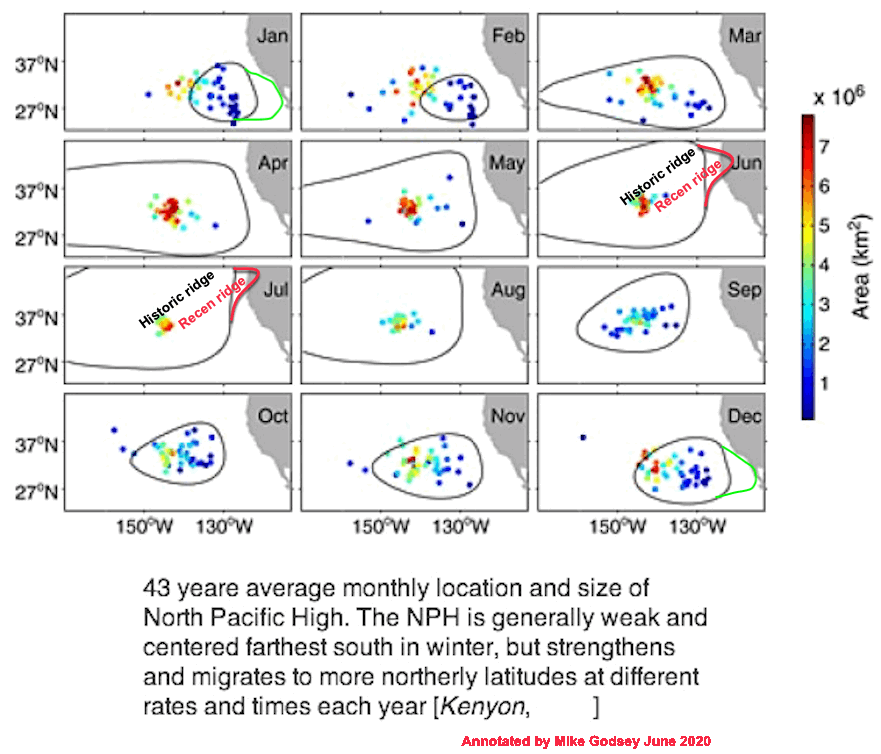 By dawn 4 foot surf would be hitting Rasta Beach and sporadic blasts of wind would roil the beach while outside huge swell and winds ruled.
Looking at the far horizon people would talk about the "elephant parade" as a significant swell rippled the horizon line.
Meanwhile, the campground sandbar would turn into cloudbreak of waist to head high surf.
The reasons why those classic El Norte events have become rare are complex but revolve around the changes in the historical position of the North Pacific High.
The first image shows the monthly position of the North Pacific High over 43 years. In more recent years the North Pacific High has moved closer to Baja in the winter which has made big El Norte winds less common.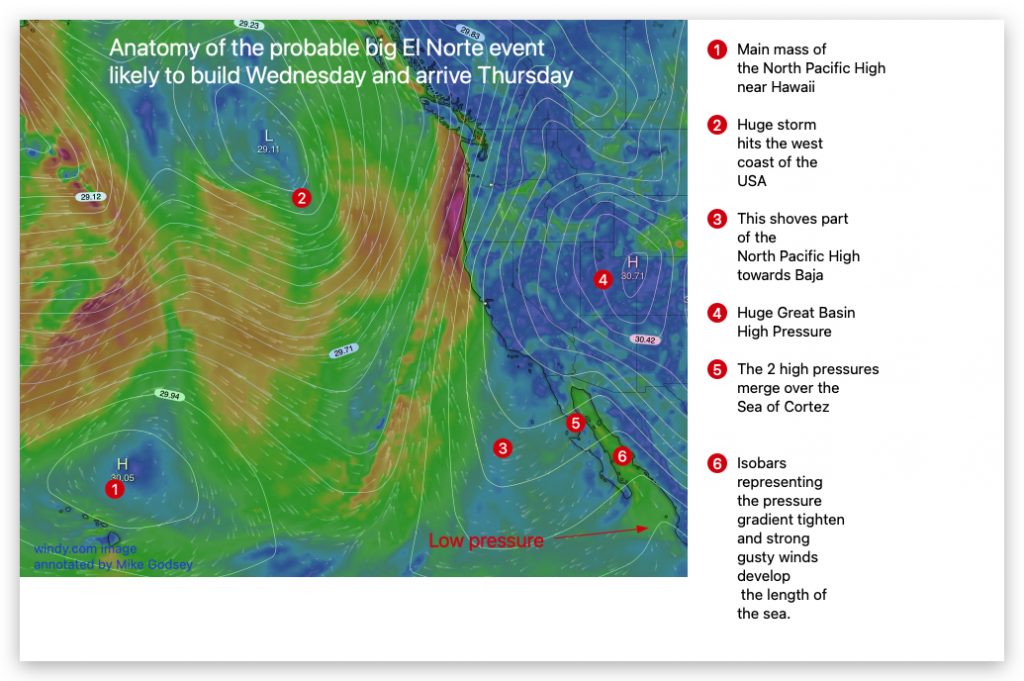 This week there is a decent chance of a fairly big El Norte event. At this time it looks like it arrives Thursday morning.
The second graphic shows some of the factors behind this event.