Last season John Salow and I installed a Weatherflow Tempest weather station with the support of the great folks at Kitesurfing Planet at Rasta Beach about 1 km north of El Sargento. The sensor has been offline for the last 10 months due to construction on the property but it is now operational again.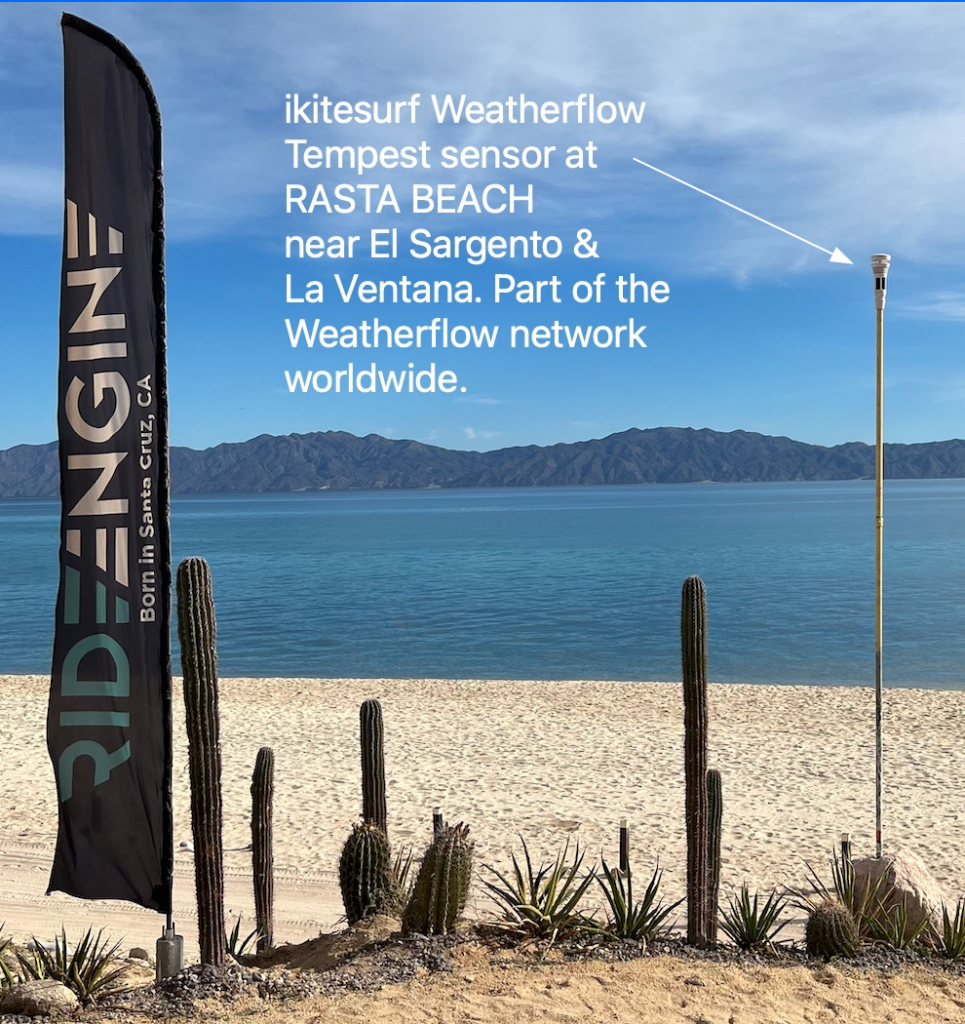 If you have a USA account on ikitesurf or iwindsurf this sensor is free using your existing account on your phone or computer. If you have fast internet us this link. Or use your phone's ikitesurf or iwindsurf app.  The same links or apps give you access to our sensors at Baja Joes, Ventana Windsports and our other Tempest sensors in the area including the campground.
How to use this Rasta Beach/Kitesurfing Planet sensor
Tired of the crowds at the resorts or the campground? This sensor is your solution. Be aware that the wind just outside is often stronger than at this sensor.
Getting afternoon northerly low teen winds at La Ventana? Rasta often gets mid to even mild upper-teens wind in this wind pattern.
If you have never done the downwinder for Rasta to Baja Joe's you have been missing an epic adventure. Endless swell rides for miles. The problem is that in the past you had no idea if the winds north of El Sargento were good for a downwinder.
There is nothing better than having a sensor next to your launch site. Just walk a few yards from your car to Kitesurfing Planet and check out the sensor and figure out your own correction factors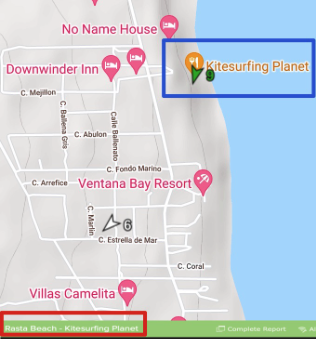 Kitesurfing Planet has lots of gear rentals and lessons away from all the crowds. And after your session sample the amazing food at their restaurant on the beach!