As you have probably noticed we have had some weird wind/weather patterns in recent years. But this week has been exceptional for weirdness. 
This graphic shows how anomalous a weather pattern is compared to historical norms. Lots of weirdness today. For you math wizards that means the major wind makers, Hurricane Kay and the North Pacific High, are both 2-3 Standard deviations from the mean in their anomaly. The North Pacific High is mostly in the Gulf of Alaska when it should be moving towards the Central California coast. Meanwhile, Hurricane Kay is tracking towards Southern California waters.
Here is the Weatherflow Southern California wind forecast for today Friday Sept. 9 and imagery of hurricane Kay: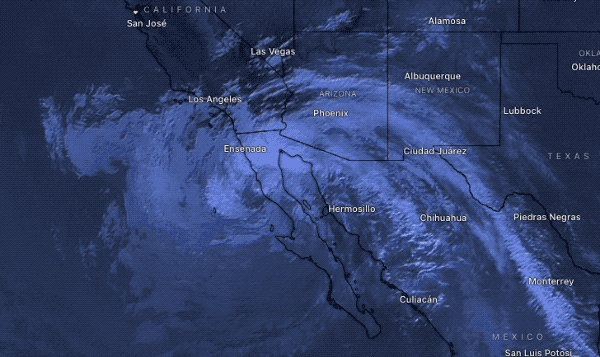 Central Coast: The North Pacific High's surface NW winds pulled towards Kay's low pressure but low pressure over the coast probably stops much wind from reaching the beaches. Lopez winds are almost impossible to forecast.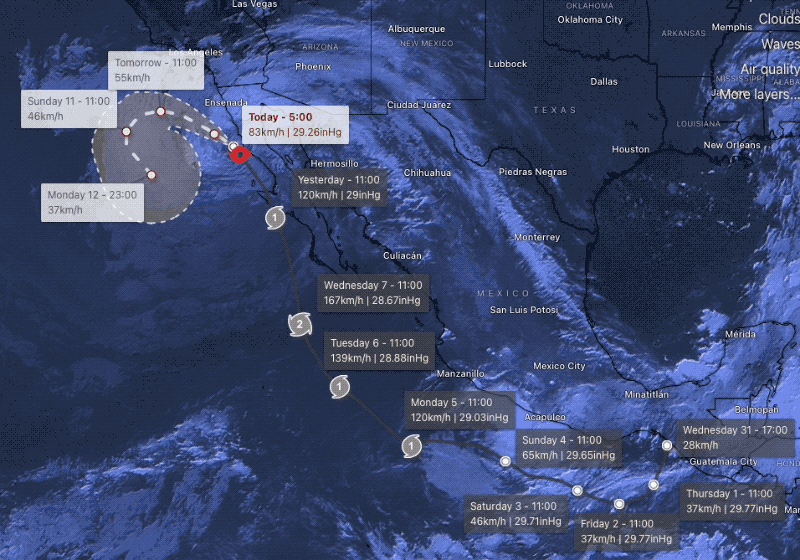 Southern California: The bands of clouds for Hurricane Kay are over 1000 miles wide with the center of the storm almost over kite launch site of San Quintin, Baja Norte. The storm is weakening from friction with the rugged mountains of the Baja Peninsula but it is still a strong storm. While its trajectory is pretty solid its rain distribution is hard to predict as is the wind distribution. Unfortunately, the wind direction is mostly easterly in the AM but turning a more favorable SOUTH in the PM with the strongest winds in the San Diego to Oceanside zone with lesser winds for the Long Beach Area. The Leo area may see strong SE. winds.
San Diego GUSTY variable direction easterly winds strong at times.