Looking at this composite image of a satellite view and pressure isobars you can clearly see the lobe of the Central Valley thermal low that remains over the coast north of the
Bay Area. Also, notice how this warmer dryer air from the Central Valley has evaporated the marine layer clouds.
This lobe of low pressure is creating a South to North pressure gradient which sustains an elongated eddy and weak southerly coast winds from Big Sur to Pt. Arena.
These southerly coast winds continue all day since there are southerly winds aloft from the surface to a tiny upper trough at ≈18,000 feet.
All this southerly ocean flow + a max pressure gradient towards Sacramento and Napa has marine layer clouds almost to Sherman Island and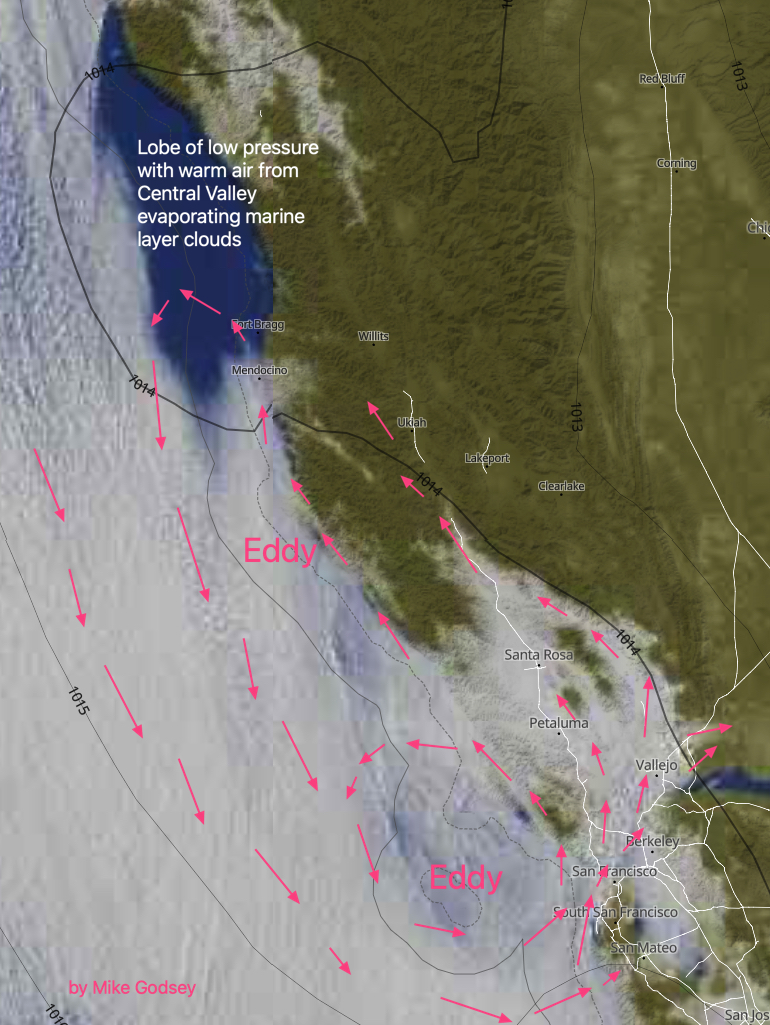 Livermore which retreat slowly but leave the Golden Gate and coast foggy until late. 
Winds are strongest in the mid Golden Gate to Blunt Point to Brooks Island and Larkspur zone